Event: Workshop
Ever wondered how to pray in
EXTREME
conditions?
Need to find the qiblah... but there's
no compass
?
"1 minute to solat.... to skip or...??"
"
I JUST CAN'T DO IT!!
"
Entering NS or outdoor camps where all these are taking place?
Experience wilderness as the
Boyz2Man
crew shows you how to be a good Muslimin and a good NSman guaranteed to satisfy your 2 years (or many many more years) in service..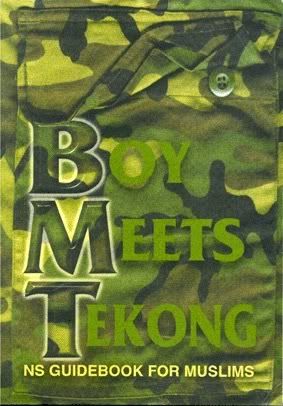 Whether you're a pre-enlistee, enlistee, operationally-ready, or even a regular, army, police or CD, be informed holistically the importance of keeping your faith in NS and the benefits it'll give you..
No, its not your thank-you-for-coming-run-off-the-mill programme... Its just an experience not to be missed and theres even a follow up for the future!
This Muslimin-only version is happening
Saturday
,
25th August
at
Masjid Al-Amin
(at Telok Blangah).
Its not long bros, just a one-day 9am-4pm workshop but succinctly enough to prepare you for the great experience ahead!
To register, prepare your name and contact number and sms/email:
Sameer
(96698512, sameer_al_abd@hotmail.com )
Luqman
(93255729, luqman.hakim@gmail.com )
Registration is free but only 40 places are available so register now!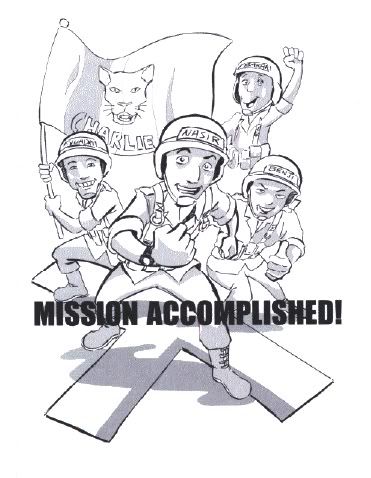 About the B2M Crew
:
Formed in 1999, it is a core niche group under Saff-Perdaus that continually engages our Malay/Muslim youths undergoing NS.
The members of this group consist of current NS men, and post-NS personnel studying in tertiary institutions or in their early career years. We are supported by senior officers and officers from the army. Our main aim is to educate and prepare our Malay/Muslim youths, in particular those enlisting into NS soon, on this important development stage of their lives.
We believe that imbuing Islamic values through knowledge and experience sharing, as well as building bonds amongst them, will motivate pre-enlistees to look forward to and do their best to serve and protect the nation as young Malay/Muslim Singaporeans.
One of our most publicly known efforts is our guidebook, Boy Meets Tekong (BMT), and its accompanying mini reference booklet. To date, B2M has also given numerous workshops in junior colleges, polytechnics and community mosques.
** Note: The Boy Meets Tekong (BMT) guidebook is also available at
Wardahbooks
(: