Event: Adventure on Wheels
Kindly Brought to You by
Youth@Kassim
..
"A night of Learning & Adventure on Wheels"~ ;)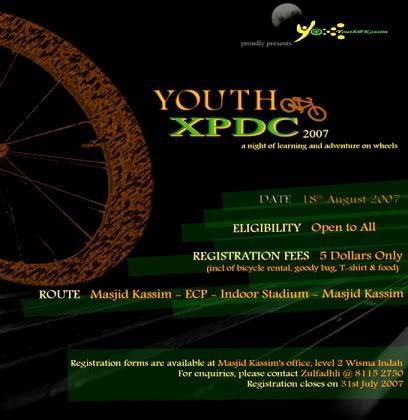 Do check out their new Youth@Kassim website
here
too! =)
Terms & Conditions:
One bicycle will be loaned to each participant. Participants are to ensure that they are physically fit to cycle the long distance/route as stipulated above. Masjid Kassim and Youth@Kassim will not be responsible for any mishaps that may happen during the event. Participants should register and pay the fees before the closing date to be allowed to participant in the event. The registration fee is non-refundable if the participant fails to participate on the actual day of the event. The organizers reserve the right to change any terms and conditions without prior notice.